(de)regulation nation: self-delusion on national security
"If something is fundamentally amiss with American democracy, it is hiding in plain sight."
Welcome to (de)regulation nation, the newsletter tracking bad, better, good, and great environmental news in the Trump era.
Show your appreciation for (de)regulation nation by forwarding it to a friend, and "liking" it by clicking the little heart icon. That helps new readers find this newsletter.
If you're not yet a subscriber, click the green button to sign up for a free or paid subscription:
---
bad: the White House chooses climate denial over national security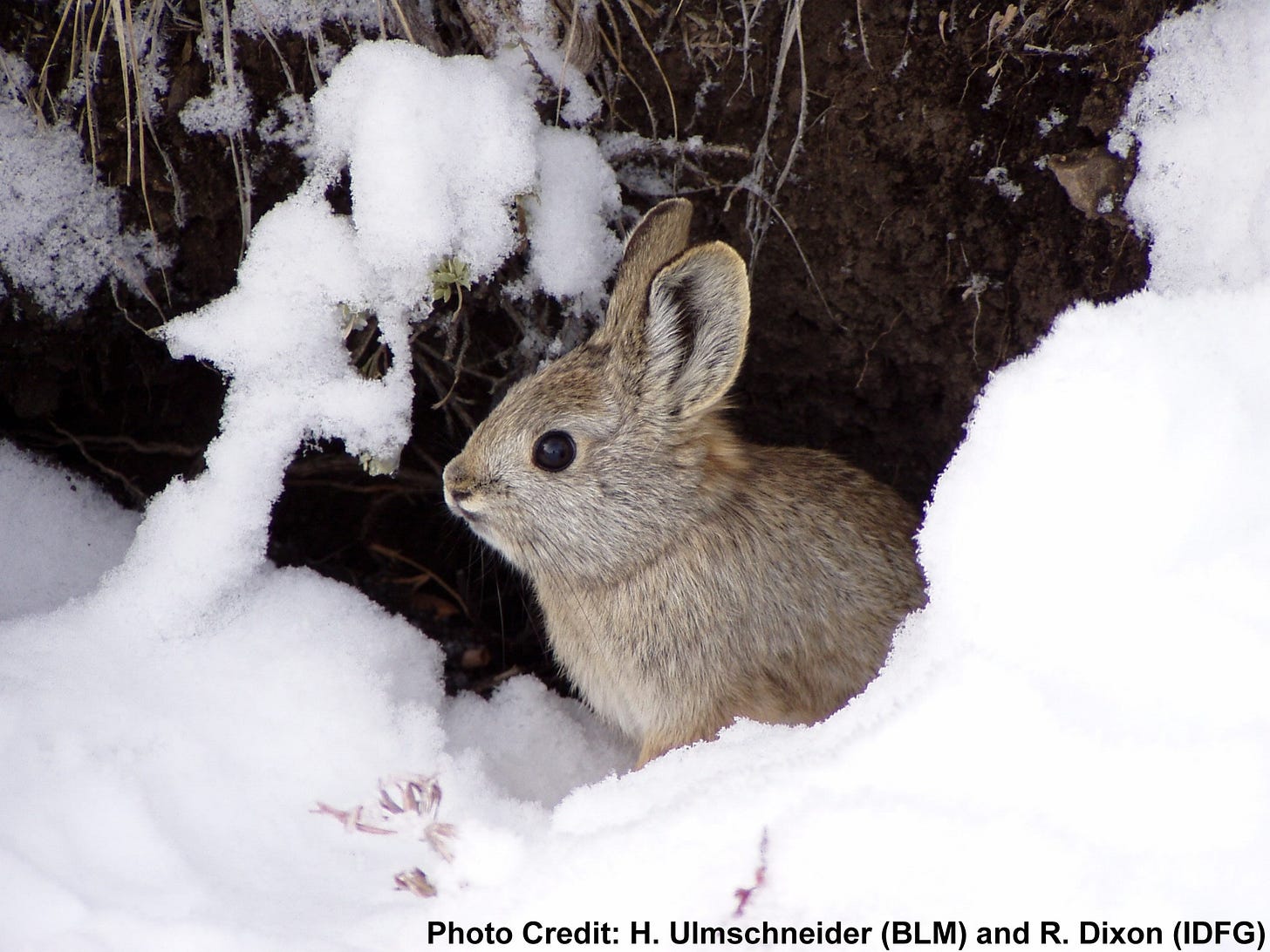 Pygmy rabbit! Image: U.S. Fish and Wildlife Service
better: endangered pygmy rabbits are making a comeback in Washington state
good: a Trump appointee bucks the administration's policy of climate denial
also good

The Wall Street Journal reports that "a small but growing number of Republican lawmakers are urging action on climate change, driven by shifting sentiment among GOP voters and the effects of global warming, from stronger hurricanes to more-destructive wildfires."

According to the Journal, longtime Republican pollster Frank Luntz (author of a now-infamous memo on how to confuse and divide voters about climate change) has warned Republicans that their obstruction and anti-science rhetoric are driving away voters, particularly younger conservatives.
great: flood survivors want answers for unnatural disasters
---
Thanks for reading (de)regulation nation, a production of Brooklyn Radio Telegraph LLC.
If you're not yet a subscriber to (de)regulation nation, why not sign up now?
This newsletter is written by me, Emily J Gertz. I'm a veteran environmental journalist and a graduate of the Tow-Knight Center for Entrepreneurial Journalism annual fellowship. There's more information about me, and links to my reporting for HuffPost, Audubon, and many other outlets, on my website.
Please send tips and suggestions to: emily@deregnation.com
This week's quote is by David Runciman, from his new book, "How Democracy Ends."